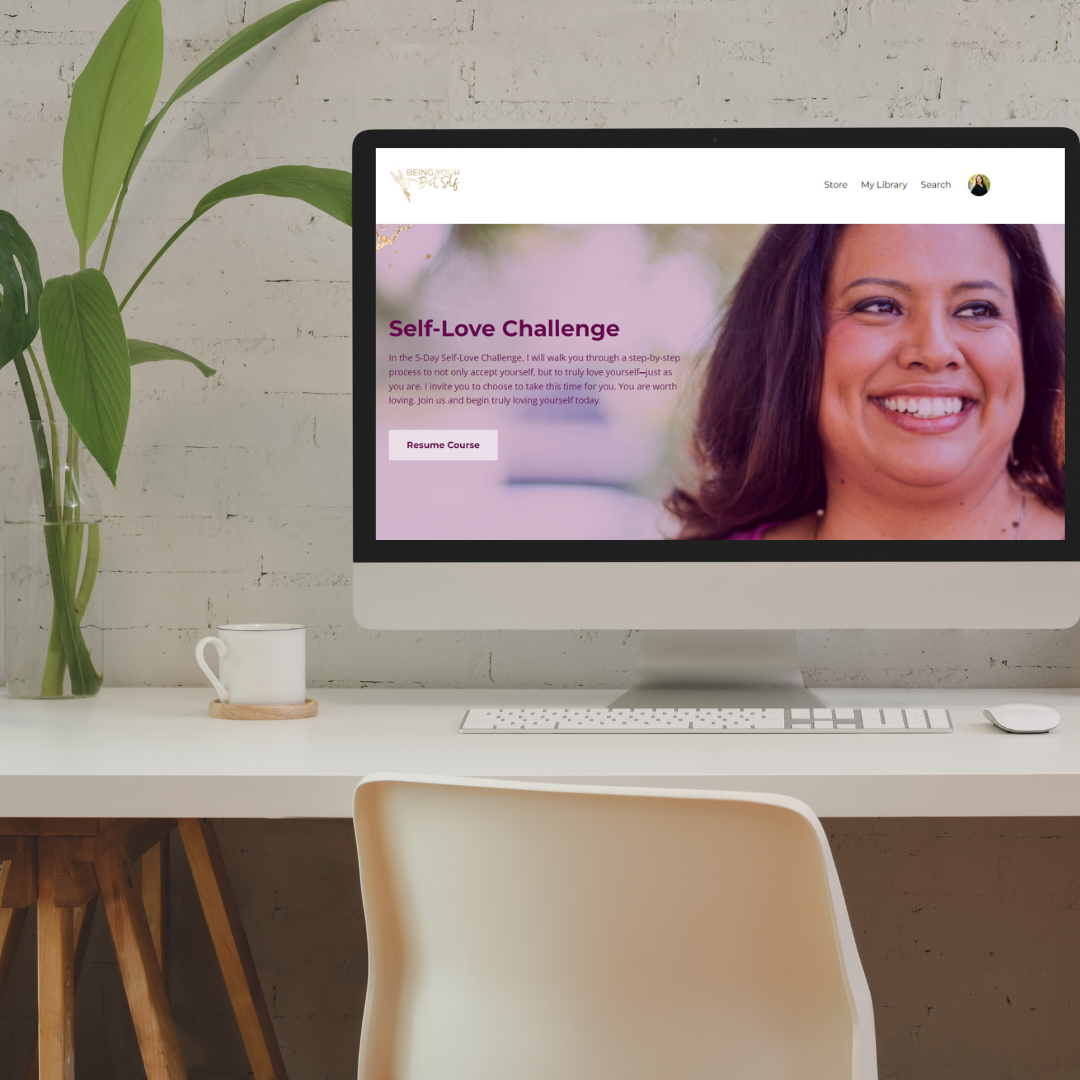 The 5-Day Self-Love Challenge will support you in fully accepting and in truly loving you─just as you are. When you truly love yourself, you are available to love others deeper than ever before. You develop unshakable confidence in who you are. In this 5-day challenge, I will walk you through a step-by-step process to not only accept yourself, but to truly love yourself─just as you are. I invite you to choose to take this time for you. You are worth loving. 
Join us and begin truly loving yourself today.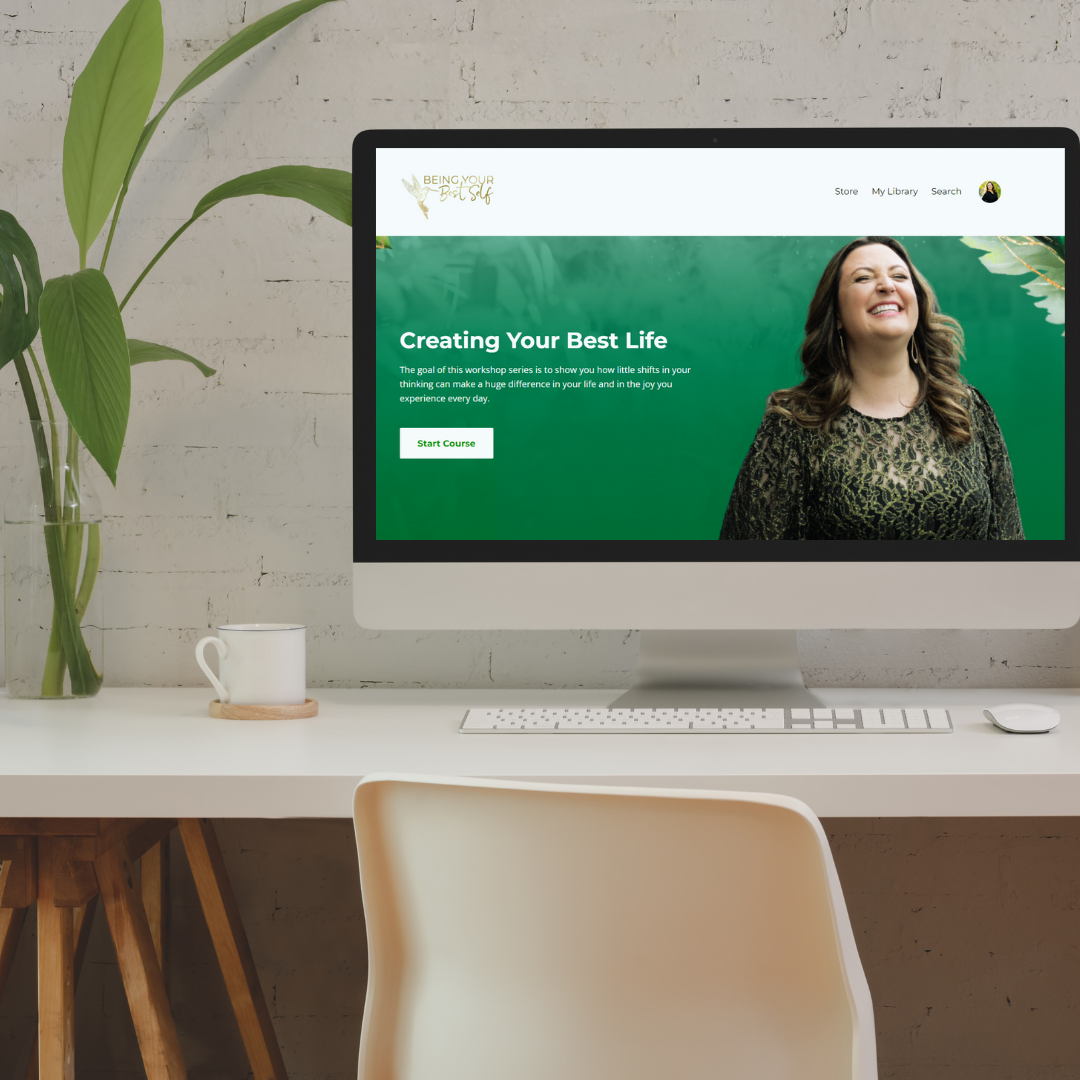 The Creating Your Best Life Workshop Series will support you in creating the life you've always wanted. The goal in this series is to show you how little shifts in your thinking can make a huge difference in your life─in how you think about yourself and your life, how you interact with both yourself and others, how you can get what you really what, and in the joy you get to experience every day.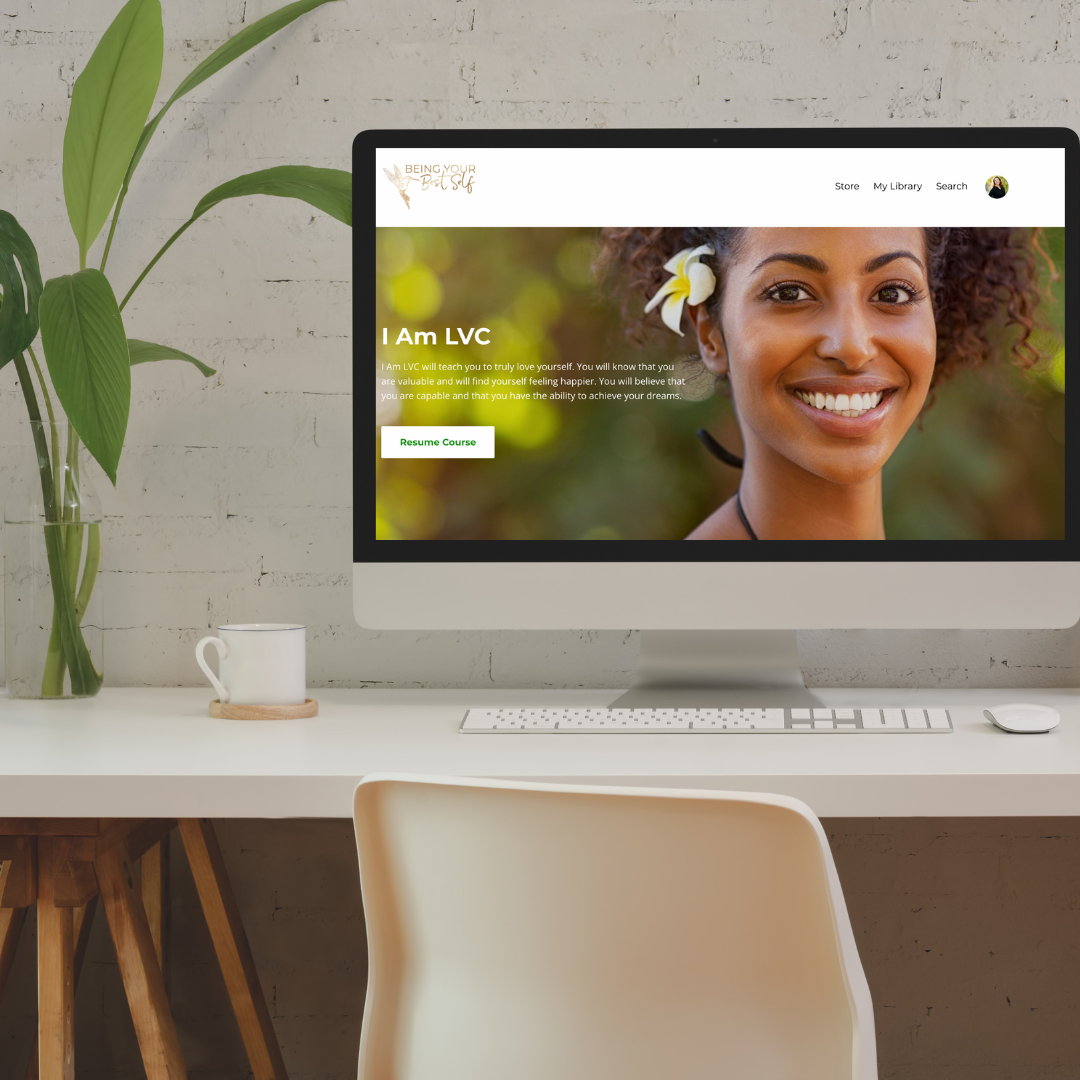 I Am LVC will teach you to truly love yourself, which will also open you up to receiving love from others in a deeper way. You will know that you are valuable and will feel happier. You will believe that you are capable and will find yourself achieving your goals faster, as you stop second-guessing yourself. When you complete this 2-3 hour online course, you can expect that you will love yourself more and know that you are worthy love, that you will believe in yourself and your abilities, and that you will have the confidence to know that you are capable of achieving your goals. I Am LVC will empower you to know that you are lovable, valuable, and capable.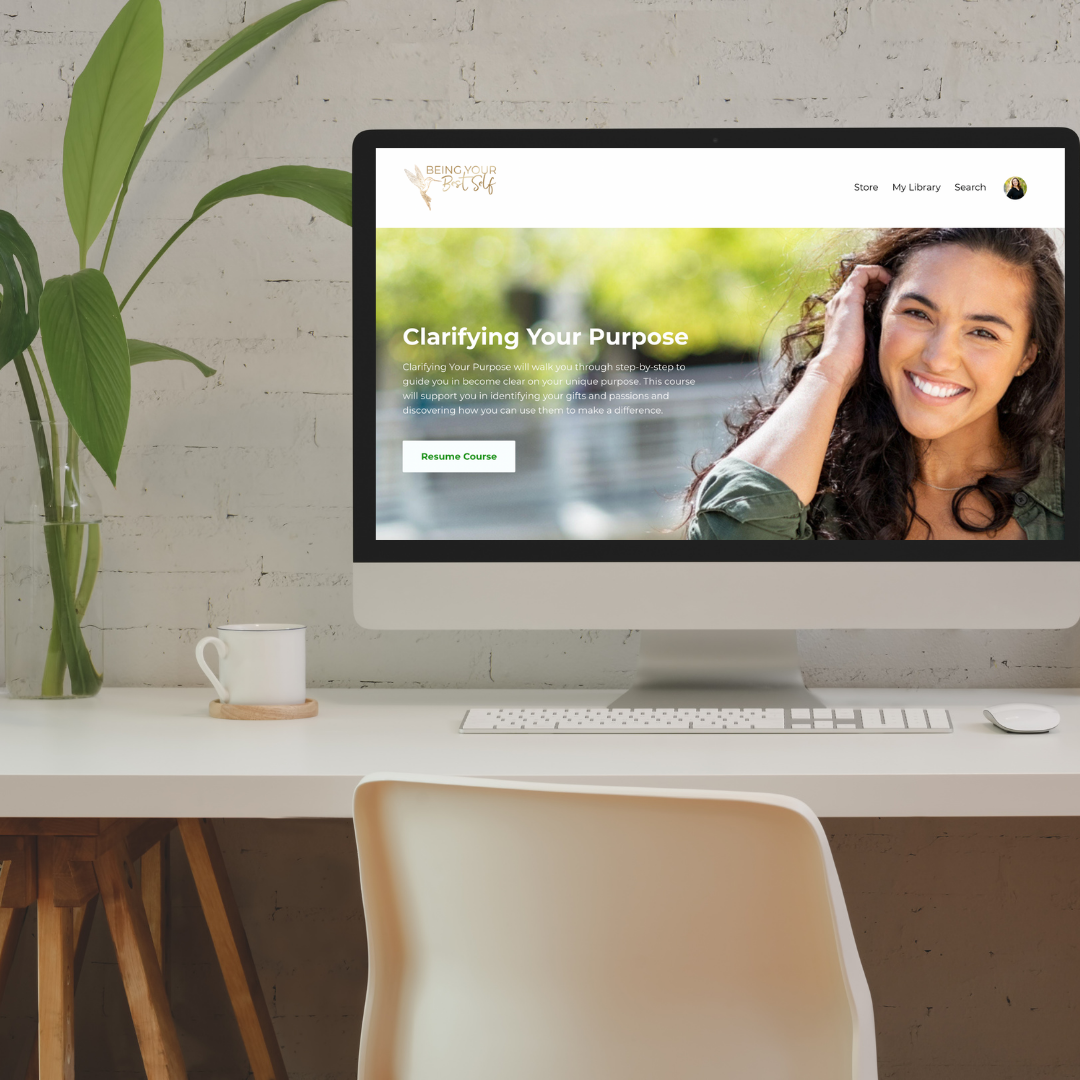 Clarifying Your Purpose will walk you through step-by-step to guide you in become clear on your unique purpose. This course will support you in identifying your gifts and passions and discovering how you can use them to make a difference.
Achieving Your Goals: A Step-By-Step Guide
Achieving Your Goals will support you in setting clear goals for each area of your life. Then it will take you through a detailed step-by-step process to achieve one of these goals, which you can then replicate in the future with ANY goal.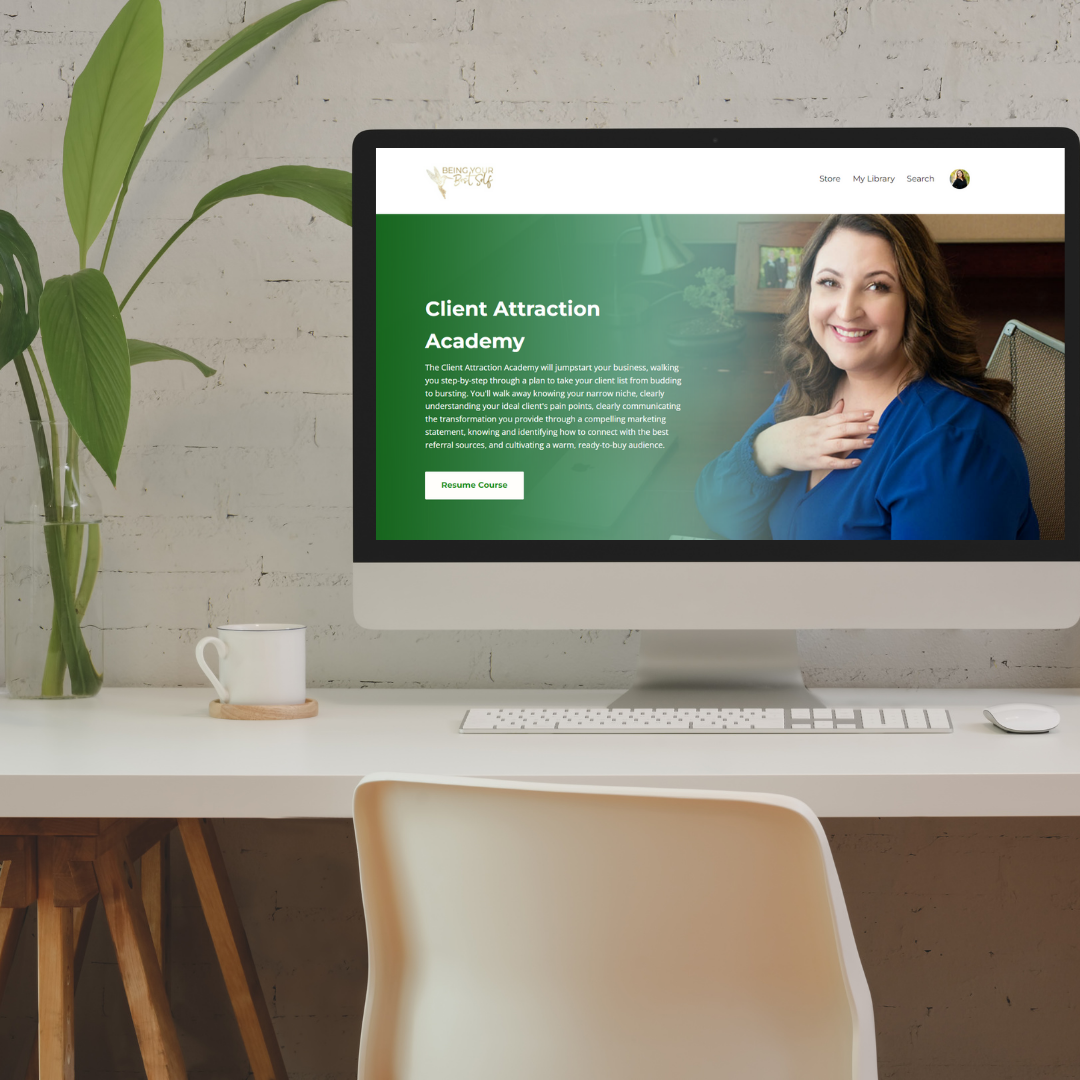 Client Attraction Acacemy
 Client Attraction Academy will jumpstart your business, walking you step-by-step through a plan to take your client list from budding to bursting. You'll walk away knowing your narrow niche, clearly understanding your ideal client's pain points, clearly communicating the transformation you provide through a compelling marketing statement, knowing and identifying how to connect with the best referral sources, and cultivating a warm, ready-to-buy audience. This course includes both the 3-day Get More Clients Challenge and the 4-class Client Attraction Academy.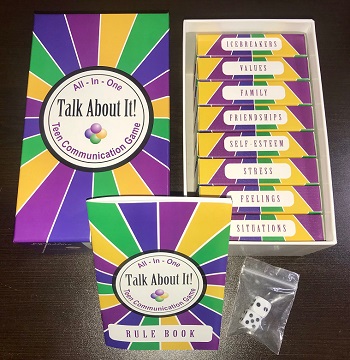 Talk About It! enhances communication between teens and adults through fun and familiar card and dice games with a twist! Eight decks of topic-specific playing cards, each with 54 unique, thought-provoking questions, and 2 dice allow teens and adults to explore and talk about important topics while playing any of the 12 included games. Giving your teen the space to talk about these topics will help your teens know they can talk to you, gain confidence, and believe in themselves. The instructions are simple, the games are fun and entertaining, and every game brings you closer!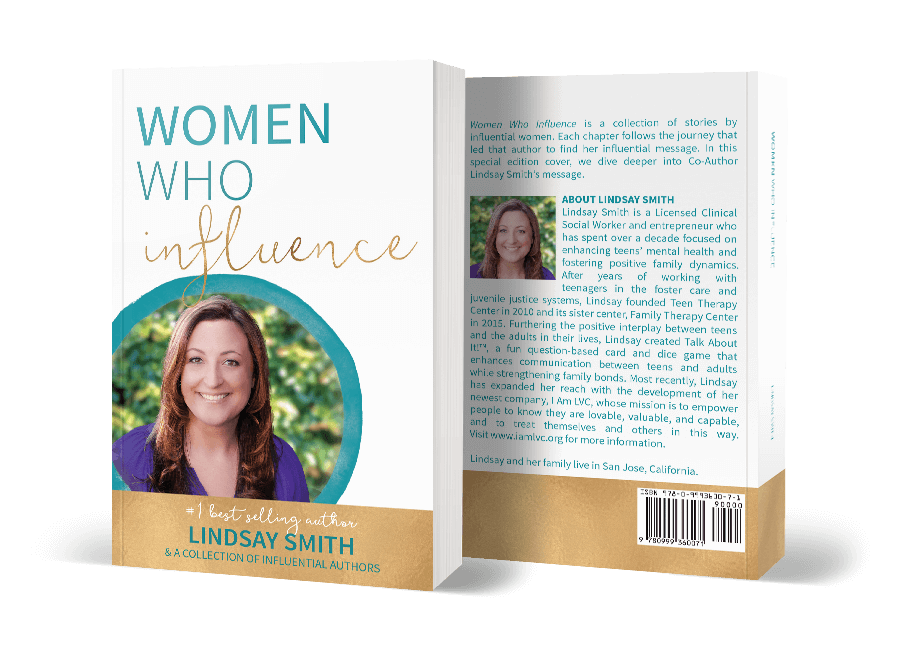 Women Who Influence is a collection of stories by influential women. Each chapter follows the journey that led each author to find their influential message for impact. In this special edition cover, we dive deeper into Co-Author Lindsay Smith's message. Lindsay shares her story of how one moment from 6th grade affected everything in her life from that point forward. She talks about her feelings of being unlovable and unworthy and how these feelings affected her friendships, relationships, and decisions for many years before she finally came to understand what had happened and what she needed in order to move forward. She shares her story of growth and of coming to know that she truly is lovable, valuable, and capable.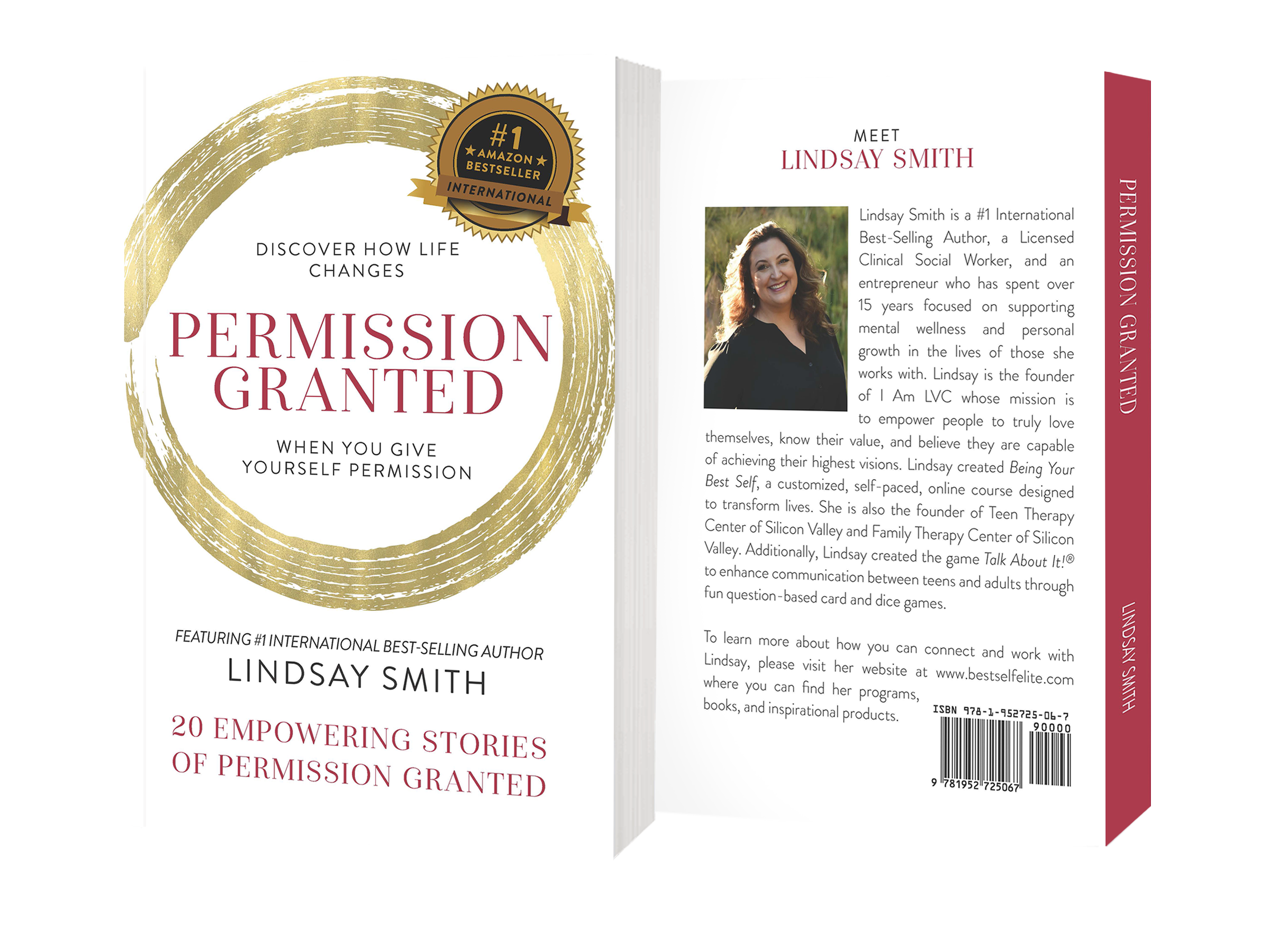 Permission Granted is a collection of 20 powerful stories through which you will discover how life changes when you give yourself permission to stand up, show up and be seen. In this special edition cover, we dive deeper into Co-Author Lindsay Smith's message. Lindsay shares her story of discovering her purpose with guidance and encouragement for you to discover yours. She shares about being driven to make a difference and to continually seek growth. Her purpose and her message is about giving yourself permission to love yourself, to acknowledge your value, and to believe in your abilities to make a difference-ultimately, giving yourself permission to live your purpose.